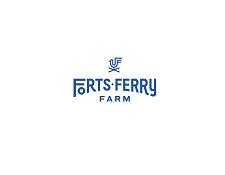 Open For Business:
Please visit our website for up-to-date Market hours and farm happenings!
Our online store is open 24/7.
Forts Ferry Farm is a produce farm and specialty foods grocer located in Latham, NY, tucked away between the upper Hudson Valley and the Mohawk and Hudson Rivers. You'll find a marketplace on a sprawling 30 acre farm stocked with seasonal produce, chef-prepared grocery items and unique items for your kitchen or tabletop. With open-air seating and special events, customers are invited to come together to enjoy delicious food with refreshing views of the farm fields. We also offer contactless pick-up and free delivery within 6 miles.
What can you find at our farm?
Apples
Arrangements
Bacon
Baked Goods
Basil
Beans
Beef
Beets
Blankets
Bouquets
Broccoli
Brussel Sprouts
Butter
Cabbage
Carrots
Cauliflower
Celery
Cheese
Chicken
Chives
Christmas Wreaths
Cilantro
Collard Greens
Cream
Creamed honey
Cucumbers
Dill
Eggplant
Eggs
Garlic
Goat
Greens
Honey
Hotdogs
Ice Cream
Jams & Jellies
Kale
Lamb
Lavender
Leeks
Lettuce
Maple Syrup
Milk
Mint
Mushrooms
Mustard
Nursery plants
Onions
Oregano
Parsley
Peas
Peppers
Perennials
Pickles
Pork
Potatoes
Potted Plants
Pumpkins
Radishes
Raspberries
Raw honey
Rosemary
Salsa
Sauces
Sausage
Spinach
Summer Squash
Sweet Potatoes
Thyme
Tomatoes
Turkey
Turnips
Winter Squash
Yogurt
Other farms & markets near us...