Farmers' Market at the Crossings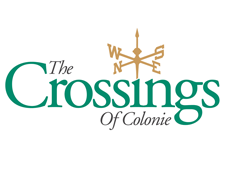 Open For Business:
May - September
Saturdays | 9 a.m - 1 p.m.
We provide residents and visitors with locally grown fresh nutritious food and produce in a community setting and an opportunity for Capital Region growers and producers to sell their products directly to the consumers. We accept WIC and seniors farmers' market checks and have clowns, face paining and music.
What can you find at our farm?
Apples
Asparagus
Baked Goods
Basil
Beans
Bedding Plants
Beer
Beets
Blackberries
Blueberries
Bouquets
Broccoli
Brussel Sprouts
Butter
Cantaloupes
Cheese
Chicken
Chutney
Creamed honey
Cucumbers
Dog Treats
Eggplant
Eggs
Garlic
Goat
Gourds
Greens
Hanging Plants
Honey
Ice Cream
Jams & Jellies
Kale
Lettuce
Maple Candies
Maple Cream
Maple Sugar
Maple Syrup
Milk
Moonshine
Mums
Mustard
Onions
Peaches
Peppers
Perennials
Pickles
Plums
Popcorn
Pork
Potatoes
Potted Plants
Pumpkins
Rabbit
Radishes
Raspberries
Raw honey
Rhubarb
Salsa
Sauces
Spinach
Strawberries
Summer Squash
Sweet corn
Sweet Potatoes
Swiss Chard
Tomatoes
Turkey
Vodka
Whiskey
Wine
Winter Squash
Other farms & markets near us...