Rhubarb Bread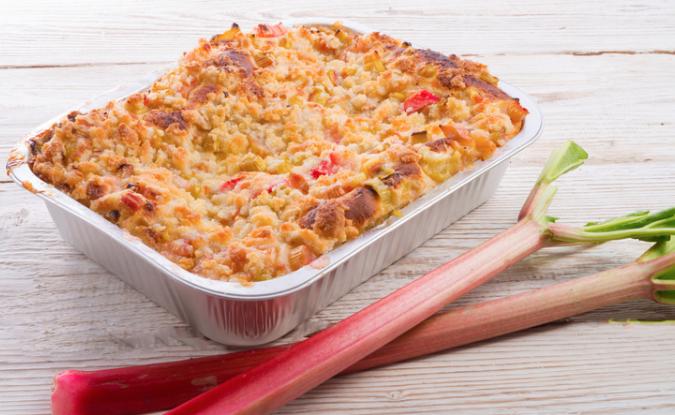 Serves:

1

Serving Size:

2 loaves

Prep Time:

20 minutes

Cook Time:

60 minutes

Total Time:

1 hour 20 minutes
---
Find Farm Fresh:
RHUBARB
Ingredients
1 cup buttermilk
1 ½ cup packed brown sugar
1 egg
2/3 cup oil
2 ½ cup flour
1/2 teaspoon salt
1 teaspoon baking soda
1 teaspoon vanilla
1 ½ - 2 cups chopped rhubarb
½ cup chopped walnuts
½ cup sugar
1 tablespoon butter, softened
Directions
Mix buttermilk, brown sugar, egg and oil in mixing bowl. Add flour, salt, baking soda and vanilla, and blend. Stir in rhubarb and nuts. Pour into two loaf pans that have been greased and lightly floured. Combine sugar and butter, and crumble half over top of each pan. Bake at 325 degrees for 60 minutes, or until toothpick inserted in center comes out clean.
Makes 2 loaves
Additional recipes using Vegetables › Rhubarb