Farmers' Market Quiche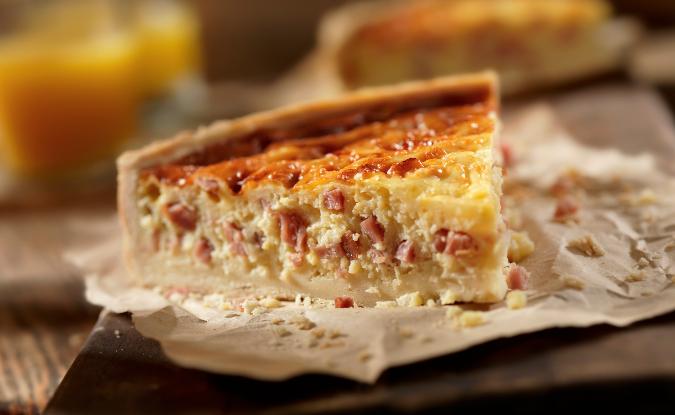 Serves:

1

Prep Time:

30 min

Cook Time:

35-40 minutes

Total Time:

1 hour 15 minutes
---
Find Farm Fresh:
EGGS
Ingredients
2 cups milk
3 eggs
¼ teaspoon salt
pinch nutmeg
1 teaspoon chopped chives
1 prepared pie crust
1 egg white
½ cup diced Swiss cheese
or ½ cup diced Saratoga Sunflower cheese
available at the Farmers' Market from Homestead Artisan cheese.
¼ pound bacon, cooked or ham
Directions
Preheat oven to 375. In a saucepan on medium-high heat, scald milk. (See note below.) Cool milk then beat together with eggs, salt, nutmeg and chives. Brush pie crust with egg white, sprinkle cheese and bacon or ham in bottom of crust, pour in egg mixture. Bake at 375 degrees for 35-40 minutes or until the top is golden brown.
Note: To scald milk heat it to the point where bubbles just start to form around the edge. Scalding will reduce the time it takes for the quiche to cook.
Additional recipes using Dairy & Eggs › Eggs