Blueberry Upside-Down Cake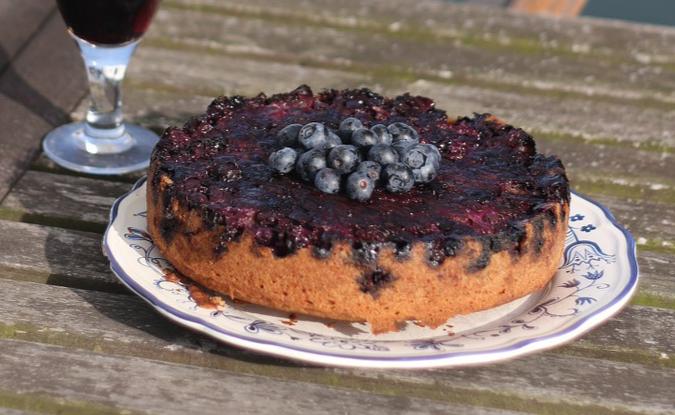 Serves:

1

Serving Size:

9

Prep Time:

30 min

Cook Time:

45-50 minutes

Total Time:

1 hour 15-20 minutes
---
Find Farm Fresh:
BLUEBERRIES
Ingredients
2 cups (1 pint) fresh blueberries
1 teaspoon cinnamon
1 teaspoon lemon juice
1 cup flour
½ cup sugar
¼ cup honey
1 teaspoon baking powder
½ teaspoon baking soda
1/3 cup milk
3 tablespoons butter, melted
Topping:
½ cup sugar
1 tablespoon cornstarch
¾ cup boiling water
Directions
Toss the blueberries with cinnamon and lemon juice, place in a greased 8-inch square baking dish. In a bowl, combine flour, sugar, honey, baking powder and baking soda; stir in milk and butter. Spoon batter over berries. For topping, combine sugar and cornstarch, sprinkle over batter. Slowly pour boiling
water over all. Bake at 325 degrees for 45-50 minutes or until a toothpick inserted at the thickest part comes out clean.
Adapted from "Blueberry Pudding Cake" in Seasons of the Market Cookbook, The Saratoga Farmers' Market Association 25th Year Edition, edited by Liza Porter.