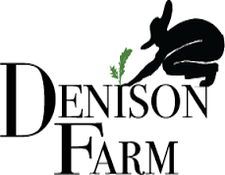 Open For Business:
You can find us at:
Troy Waterfront Farmers' Market every Saturday 9 a.m.-2p.m and the Saratoga Farmers' Market every Saturday 9 a.m. - 1 p.m.
Denison Farm is a community supported family farm in The Hudson Valley. Brian and Justine Denison have been farming in Schaghticoke for thirteen years on the fertile soil that has been the home of the oldest CSA in New York State, Buttermilk Falls Organic Farm. The farm is 164 acres of rich bottomland, wooded ridges, pasture/hayfields, marsh, and streams and has a 28-year history of organic management.
Denison Farm is USDA Certified Organic by PCO, providing produce at the Saratoga, Troy, and the Farm-to-Preschool Farmers Markets along with providing 500 families in the Capital District a weekly share of fresh vegetables, herbs, melons and strawberries over the course of 22 weeks through our CSA (Community Supported Agriculture).
If you would like to sign up for our CSA, please visit us at www.denisonfarm.com
What can you find at our farm?
Beans
Beets
Broccoli
Brussel Sprouts
Carrots
Cucumbers
Eggplant
Greens
Kale
Leeks
Lettuce
Onions
Peaches
Peppers
Potatoes
Pumpkins
Radishes
Rhubarb
Spinach
Summer Squash
Sweet corn
Swiss Chard
Tomatoes
Turnips
Winter Squash
Other farms & markets near us...