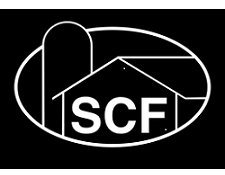 Open For Business:
By appointment.
We believe that pasturing our animals on fresh grass is better for our farm, better for our animals and better for our customers. Our products provide a local, healthy, delicious, quality food choice.
St. Croix Farm is a family farm in Valley Falls, NY, operated by the Moores since 1932. We raise pasture-based beef cattle and poultry that we offer for sale year-round to individuals and restaurants in whatever quantity works for you ~ pick up a pound of burger to throw on the grill or order a side of beef to fill your freezer! Our products are vacuum sealed, flash frozen and USDA inspected. Custom cut beef halves and quarters are available.

St. Croix Farm is also a licensed pheasant shooting preserve. Schedule an outing and enjoy the great outdoors!
What can you find at our farm?
Bacon
Beef
Chicken
Eggs
Hotdogs
Pheasant
Pork
Sausage
Turkey