Veggie and Chive Appetizer Trio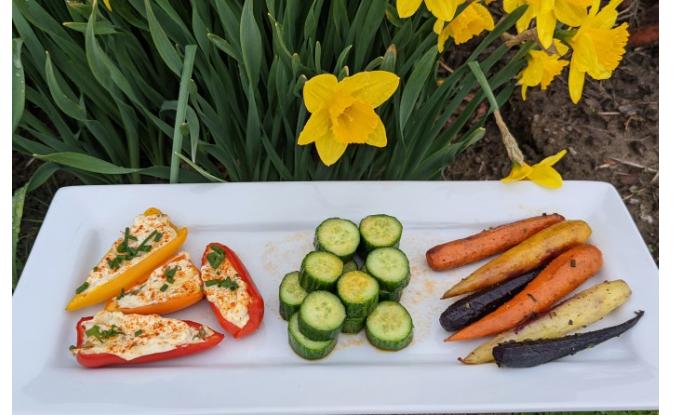 Serves:

1

Serving Size:

6 ounces

Prep Time:

20

Cook Time:

20

Total Time:

40
---
Find Farm Fresh:
PEPPERS
Ingredients
8 ounces cream cheese, softened
12-16 mini peppers, cut in half with seeds removed
2 garlic cloves, chopped
4 tablespoons chives, chopped
½ teaspoon salt
½ teaspoon pepper
Smoked paprika
Directions
Preheat oven to 350°F. Line a baking sheet with parchment paper.
In a small bowl, mix together cream cheese, garlic, chives, salt and pepper. Sprinkle with paprika.
Spoon cream cheese mixture into each pepper half and place on cooking sheet.
Bake for 20 minutes until peppers are softened.
Garnish with fresh chives.
Additional recipes using Vegetables › Peppers