Clifton Park Farmers' Market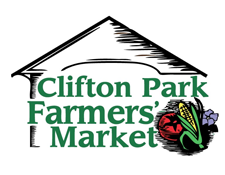 Open For Business:
June - October
Mondays 2 p.m. - 5 p.m.
The Clifton Park Farmers' Market is a producers only market featuring products from Saratoga, Rensselaer, Warren, Washington and Schenectady Counties. The market proudly offers a wide variety of products including bread, jams and jellies, ready-to-eat foods, take home meals, cheese, fruit, vegetables, baked goods and more!
What can you find at our farm?
Apples
Asparagus
Baked Goods
Basil
Beans
Beets
Bouquets
Broccoli
Brussel Sprouts
Cabbage
Cantaloupes
Carrots
Cauliflower
Celery
Cheese
Chicken
Chives
Cilantro
Collard Greens
Creamed honey
Cucumbers
Eggplant
Eggs
Escarole
Goat
Greens
Honey
Indian Corn
Jams & Jellies
Kale
Leeks
Lettuce
Maple Candies
Maple Cream
Maple Sugar
Maple Syrup
Mint
Mushrooms
Onions
Parsley
Parsnips
Peaches
Peas
Peppers
Potatoes
Pumpkins
Radishes
Raw honey
Rhubarb
Sauces
Spinach
Strawberries
Summer Squash
Sweet corn
Sweet Potatoes
Swiss Chard
Tomatoes
Turnips
Watermelon
Winter Squash