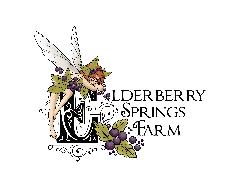 Open For Business:
On-line sales only. Free Shipping. We do not sell direct from our farm at this time.
Welcome! 
Elderberry Springs Farm is located in Rennselaer County within the beautiful town of Petersburgh.  We grow Elderberries with organic farm practices and process this potent "Fruitaceutical" into delicious and highly nutritious syrup.  
     Please go to our Website for product descriptions of both our Traditional Elderberry Syrup and Sugar Free Elderberry Syrup. Our Taconic Mountain Range Farm also offers different varieties of commercial Elderberry cuttings that are available during the 1st quarter of every year.  In place of "direct from the farm" retail sales, we offer Free Shipping on all purchases via our website at www.elderberrysprings.com
Our Farming family is so happy that science now substantiates what our elders (pun intended) have taught for generations: The health benefits of elderberries.
At Elderberry Springs Farm we are deeply committed to:
Promoting our health and that of our customer base via daily consumption of Elderberries.
To Never Use Herbicides
To only use Organic Fertilizers
To Employ Organic Methods of Pest Control
We devote our time and resources to sustainable healthy fruit production and living soil care, which yields higher nutritional value fruits.
It is our hope that our future grandchildren will fondly remember that we smelled of elderberries! (Thinly-veiled reference to a classic movie)
So from our spring-fed land in the Taconic Mountains, we warmly invite you to experience the great taste, researched natural health benefits, and mythical lore of Elderberry Springs Farm's elderflower and elderberry products.
What can you find at our farm?
Elderberries
Elderberry Cuttings
Elderberry Syrup