Little Apple Farm and Cidery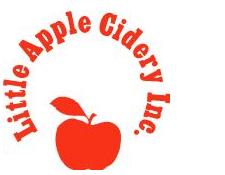 Open For Business:
We are open Sundays 1-4PM.
Little Apple Farm is a NOFA-NY Certified Organic orchard located on Orchard Lane in Hillsdale, NY. The farm cidery produces fresh and hard cider using heritage fruit from our orchard.
What can you find at our farm?
Other farms & markets near us...
9140 Rt. 22
Roeliff Jansen Park
Hillsdale, NY 12529

435 Lockwood Road
Hillsdale, NY 12529