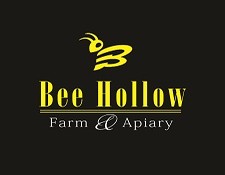 Bee Hollow Farm
634 Knickerbocker Rd.
Schodack Landing, NY 12156
Open For Business:
Please call ahead.
We are an organic apiary less than 15 miles from Albany and Troy that focuses on creating a strong environment where our honeybees thrive. We follow natural and organic practices that results in hundreds of strong colonies giving us an abundance of raw local honey. We also sell nucleus hives to new and established beekeepers. We also have newly established raspberry, blackberry and honey berry plantings. Our farm has a large crop of wild elderberry bushes that we harvest in August and September.
What can you find at our farms?
Blackberries
Honey
Raspberries

Get updates for this farm!
›
Other farms & markets near us...

1577 Rt. 9
Castleton, NY 12033

1297 Brookview Station Rd.
Castleton, NY 12033

2385 Brookview Rd.
Castleton, NY 12033