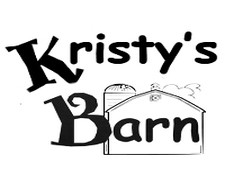 Open For Business:
Mon. - Sat. | 9 a.m. - 6 p.m.
Sundays | 10 a.m - 5 p.m.
Kristy's Barn is a Century Farm, third generation, located in Schodack, NY with an incredible view of the Helderberg Mountains, and only 12 minutes from Albany! We're a low spray-no spray farm that offers a wide variety of fruits and vegetables, pasture raised chickens, U-Pick on many crops, Summer Vegetable CSA and Fall Fruit CSA. Each season our farm changes: In the spring we're cutting asparagus and our greenhouse is full of beautiful plants to make all homes attractive and vegetable gardens productive. The summer begins with strawberries and continues with raspberries, both red and black and a full-line of healthy vegetables. Fall is fun and delicious at Kristy's Barn. We offer award winning cider donuts, old fashioned cider, U-Pick apples, pumpkins and weekend hayrides and petting paddock. Kristy's Barn is owned by Ken and Kristine Johnson and is open from May through Thanksgiving.
What can you find at our farm?
Annuals
Apples
Asparagus
Bacon
Basil
Beans
Bedding Plants
Beef
Beets
Bouquets
Broccoli
Brussel Sprouts
Cabbage
Cantaloupes
Carrots
Cauliflower
Celery
Chicken
Cider
Collard Greens
Cucumbers
Eggplant
Greenhouse Plants
Greens
Hanging Plants
Honey
Kale
Leeks
Lettuce
Maple Syrup
Onions
Peaches
Peas
Peppers
Potatoes
Potted Plants
Pumpkins
Radishes
Rhubarb
Spinach
Strawberries
Summer Squash
Sweet corn
Sweet Potatoes
Swiss Chard
Tomatoes
Turnips
Vegetable Plants
Watermelon
Winter Squash
Other farms & markets near us...