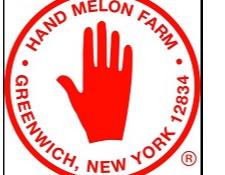 Open For Business:
We open May 1st with limited hours 10 am-5 pm.
We are a conventional farm practicing IPM. We have the following crops available for pick your own in season: strawberries, blueberries, raspberries, veggies including tomatoes, peppers, eggplant & winter squash. We sell wholesale & retail. Other crops include sweet corn, watermelons, squash, cucumbers, Hand melons, and a large variety of fall specialty items (pumpkins, gourds, etc,) herbs and cut flowers.
We will offer curbside pick-up for customers who do not wish to enter the store. Call 518-692-7502 to place orders. We will also limit the number of people in the market to maintain 6 foot distancing.
What can you find at our farm?
Asparagus
Basil
Beans
Blueberries
Bouquets
Cantaloupes
Cucumbers
Eggplant
Gourds
Peppers
Pumpkins
Raspberries
Strawberries
Summer Squash
Sweet corn
Tomatoes
Watermelon
Winter Squash
Other farms & markets near us...