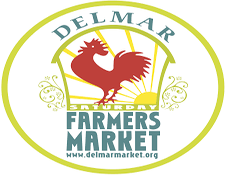 Open For Business:
First Saturday in May - the Saturday before Christmas Eve.
Every Saturday | 9 a.m. - 1 p.m.
The Delmar Farmers' Market is a premier Capital Region farmers' market just 5 minutes from Albany at the Bethlehem Central Middle School, 332 Kenwood Avenue in Delmar, NY. We are open Saturdays May through December from 9 a.m. until 1 p.m. The market features local, organic and natural farm products, baked goods, wine, beer and spirits, food concessions, local and fair trade crafts and music. Most of our vendors come from within 35 miles of the market.
The mission of the Delmar Farmers' Market is to provide a marketplace that introduces local farmers and other food producers and craftspeople to the community. We promote sustainable farming, healthy foods and environmental awareness. We support local and fair trade businesses.
What can you find at our farm?
Annuals
Apples
Arrangements
Asparagus
Basil
Beans
Bedding Plants
Beets
Blackberries
Blueberries
Bouquets
Broccoli
Brussel Sprouts
Cabbage
Cantaloupes
Cauliflower
Celery
Christmas Trees
Christmas Wreaths
Collard Greens
Cucumbers
Eggplant
Garlic
Gourds
Greens
Hanging Plants
Honey
Indian Corn
Kale
Leeks
Maple Syrup
Mums
Onions
Parsnips
Peaches
Peas
Peppers
Perennials
Plums
Potatoes
Potted Plants
Pumpkins
Radishes
Raspberries
Rhubarb
Shrubs
Spinach
Strawberries
Summer Squash
Sweet corn
Sweet Potatoes
Swiss Chard
Tomatoes
Trees
Turnips
Vegetable Plants
Watermelon
Wine
Winter Squash
Other farms & markets near us...

331 Delaware Avenue
Albany Public Library
Albany, NY 12209

276 Gannon Road
Buskirk, NY 12208

35 Willett St.
Albany, NY 12210