Cambridge Valley Farmers' Market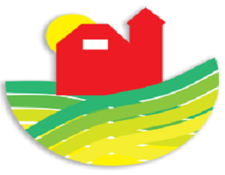 Open For Business:
Sundays | 10 a.m. - 2 p.m.
The Cambridge Valley Farmers Market takes place on the green space located on the corner of Main St and Broad St in the quaint town of Cambridge, NY. Our market features pasture raised meats and eggs, fresh local produce, gourmet baked goods, local wines, maple products, artisanal breads, delicious prepared foods, and unique handmade goods! Whether you're from the area in need of a local place to shop or from out of town looking for a weekend road trip, come and visit us this summer!

The Cambridge Valley Farmers Market is a not-for-profit organization supported by Cambridge Valley Community Development and Preservation Partnership, Inc. and Hubbard Hall Projects.
What can you find at our farm?
Apples
Arrangements
Asparagus
Basil
Beans
Beets
Bouquets
Broccoli
Brussel Sprouts
Cabbage
Cantaloupes
Cauliflower
Cucumbers
Eggplant
Garlic
Gourds
Greens
Honey
Kale
Leeks
Lettuce
Maple Syrup
Mushrooms
Onions
Peaches
Peppers
Potatoes
Pumpkins
Radishes
Rhubarb
Spinach
Strawberries
Summer Squash
Sweet corn
Swiss Chard
Tomatoes
Turnips
Winter Squash
Other farms & markets near us...

530 Center Cambridge Rd.
Cambridge, NY 12816