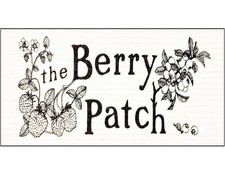 Open For Business:
Farm Store open Friday, Saturday and Sunday 10 a.m. - 6 p.m.
Find us at:
Troy Farmers' Market
Saturdays | 10 a.m. - 2 p.m.
The Berry Patch provides the highest quality, sustainably produced berries, vegetables, and cut flowers that you can find anywhere. We also sell locally produced tree fruit, milk, cheeses, baked goods, jams, honey, pickles, maple syrup and anything else you need to eat awesome meals. Everything we sell was produced within 50 miles of The Berry Patch. Buy local started at The Berry Patch.
The Berry Patch is a thriving, productive farm in Stephentown, NY - a farm that has successfully evolved since 1996. As you drive along Highway 22 in Eastern New York, you'll notice the farm's greenhouses, the berry and vegetable tunnels and the farm store which sells produce and goods through Summer into Fall. Owned and operated by Dale Ila Riggs and her husband Don Miles, The Berry Patch is an exceptional farm due to the couple's creative ingenuity, years of experience and hard work.
Enter any of the greenhouses and what's striking is the quality of the crops. Rows of kale, collards, chard, lettuce, escarole, mesclun and greens growing side by side, and all are thriving. The berry crops - strawberries, blueberries and raspberries - are flourishing as well.
Celebrated chefs in the Berkshires know all about the quality of produce grown at The Berry Patch, and the care in harvesting, so you'll find the farm's berries and greens listed on menus across Berkshire County. Regulars at the farm store in Stephentown and the Troy Farmer's Market are loyal fans as well. Dale Ila and Don have made it easy and affordable to buy the farms produce and goods at the farm store - their "Free Choice" CSA members can apply their membership credit towards any products, in any amount, at either the farm store or the Troy Farmer's Market.
We hope you will stop by our farm store on Route 22 in Stephentown in Summer, or visit us at the Troy Farmer's Market any time of the year. Our use of greenhouses and tunnels extends our production season, and our produce is always rich in flavor because of the care we give our crops.
What can you find at our farm?
Annuals
Apples
Arrangements
Asparagus
Beans
Bedding Plants
Beets
Blackberries
Blueberries
Broccoli
Brussel Sprouts
Cabbage
Cantaloupes
Carrots
Cauliflower
Cheese
Chicken
Collard Greens
Cucumbers
Eggplant
Greens
Jams & Jellies
Kale
Leeks
Lettuce
Maple Syrup
Onions
Peaches
Peas
Peppers
Perennials
Potatoes
Potted Plants
Pumpkins
Radishes
Raspberries
Rhubarb
Spinach
Strawberries
Summer Squash
Sweet corn
Sweet Potatoes
Swiss Chard
Tomatoes
Watermelon
Winter Squash
Other farms & markets near us...