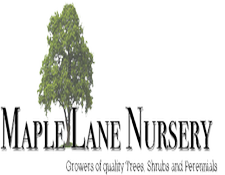 Open For Business:
April 1st - June 30
Mon. - Fri. | 7:30 a.m. - 4:30 p.m.
Sat. | 7:30 a.m. - 1:00 p.m.
July 1 - October 31
Mon. - Fri. | 7:30 a.m. - 4:30 p.m.
Sat. | 7:30 a.m. - 12:00 p.m.
Never open on Sundays
November 1 - Thanksgiving
Mon. - Fri. | 7:30 a.m. - 4:00 p.m.
Thanksgiving - March 30th
Closed for season. By appointment only. Closed on major holidays including : Memorial Day, July 4th, Labor Day.
Welcome to Maple Lane Nursery, a family owned and operated WHOLESALE Nursery located in Valatie, New York. With 50+ years growing experience, we specialize in field grown trees and evergreens, containerized trees, shrubs and perennials to which we serve to landscapers, garden centers, and contractors in New York and New England. We also sell to our local community with products such as bulk mulch, screeened top soil, leaf compost, tree stakes, fertilizer, aluminum edging and more.
Our nursery has 225 acres of fields and 40+ greenhouses with a diverse tree and plant selection including B&B, container shrubs, perennials, grasses, hostas, and much more.
What can you find at our farm?
Other farms & markets near us...

3074 U.S. Rt. 9
Valatie, NY 12184

U.S. Rt. 9 & Hudson St.
Kinderhook, NY 12106