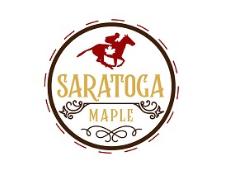 Open For Business:
Online orders only
A genuine Adirondack sugarbush featuring a variety of maple products and syrup made to the highest standards. Saratoga Maple is your best bet for winning at breakfast! We tap trees and make all of our products in NY and focus on quality over quantity. We ship all over the country!
What can you find at our farm?
Maple Candies
Maple Cream
Maple Sugar
Maple Syrup
Other farms & markets near us...

164 East River Dr.
Lake Luzerne, NY 12846