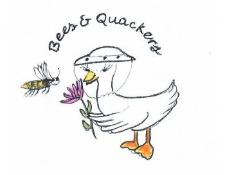 Open For Business:
By appointment evenings and weekends
Free-range chickens, ducks, and geese. Selling chicken eggs year round and duck eggs as available. Also, selling limited numbers of chicks, ducklings, and goslings in the spring. All are straight run only.
Producing local raw honey and bees wax.
What can you find at our farm?