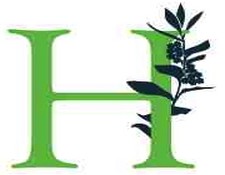 Open For Business:
Mid-May - June
Thurs. - Sat. | 11 a.m. - 3:00 p.m.
July - August
Wed. - Sat. | 7:30 a.m. - 3:00 p.m.
Sun | 11 a.m. - 3:00 p.m.
September - October
Thurs. - Sat. | 11 a.m. - 3:00 p.m.
November - April
Call or text 518-285-9039.
We are predominantly a you-pick farm, offering blueberries, lavender, flowers, herbs, and pumpkins.
In the shop, we have dried flower arrangements, log-grown Shiitake mushrooms, bedding plants, asparagus, rhubarb, honey, lavender products, and more.
Available at the farm stand: all the above + yarn, soap, baskets, and gifts.
...
Our mission: Sustainability, health, enjoyment: we aim to preserve our beautiful farmland, nurture its soil, and support our community, customers and farm workers.
We grow healthy berries sustainably without toxins. Pick your own & enjoy fresh air in a beautiful setting while saving money. We are easy to find with parking convenient to the field and wash station. We love sharing information about farming and green living. We are enthusiastic supporters of NOFA (Northeast Organic Farming Association).
With land from an unused dairy farm, we started preparing the soil in 2007 for berries. We grow healthy food on healthy soil. Our donkeys and small flock of sheep of many colors also help create balance.
What can you find at our farm?
Arrangements
Asparagus
Basil
Bedding Plants
Blueberries
Honey
Lavender
Mushrooms
Pumpkins
Rhubarb