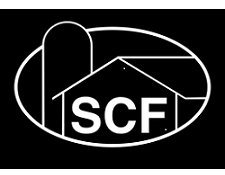 Open For Business:
By appointment.
St. Croix Farm is partnering with Riverside Maple Farms in Glenville for a CSA pop-up location. The second Thursday of each month St. Croix will drop off a la carte online orders of our pastured meats at Riverside which can be picked up until Sunday at 6:00 p.m. during regular Riverside store hours. Orders can be placed at stcroixfarm.net and paid by credit card.
We believe that pasturing our animals on fresh grass is better for our farm, better for our animals and better for our customers. Our products provide a local, healthy, delicious, quality food choice.
St. Croix Farm is a family farm in Valley Falls, NY, operated by the Moores since 1932. We raise pasture-based beef cattle, poultry and rabbit that we offer for sale year-round to individuals and restaurants in whatever quantity works for you ~ pick up a pound of burger to throw on the grill or order a side of beef to fill your freezer! Our products are vacuum sealed, flash frozen and USDA inspected. Custom cut beef halves and quarters are available.

St. Croix Farm is also a licensed pheasant shooting preserve. Schedule an outing and enjoy the great outdoors!
What can you find at our farm?
Bacon
Beef
Chicken
Eggs
Hotdogs
Pheasant
Pork
Sausage
Turkey
Other farms & markets near us...