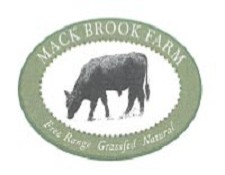 Mack Brook Farm
312 McEachron Hill Rd.
Argyle, NY 12809
Open For Business:
Please call ahead.
In a quiet corner of upstate New York, our herd of Angus cattle roams over pastures on our 300 acre farm. Their only diet is grass from our pastures and in winter, hay from our fields. No antibiotics, hormones or genetically modified feed are ever fed to our animals. Our 'pasture-based' farming is environmentally sustainable. Since the animals are born and raised on our farm, we have 100% traceability. Mack Brook Farm is proud to be certified as Animal Welfare Approved and American Grassfed. You can enjoy our great tasting beef with the confidence that our animals are raised humanely.
What can you find at our farms?

Get updates for this farm!
›