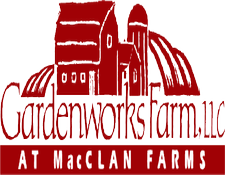 Open For Business:
April - December 26
Daily | 9 a.m. - 5 p.m.
We are a four-season farm with a destination market place which features our greenhouse annuals & perennials in spring. U-pick blueberries and raspberries create a strong summer attraction along with our extensive array of local vegetables, fruit and cheeses. We host farm to table dinners & lunches and have a weekend farm cafe. The fall harvest season boasts truckloads of winter squashes, pumpkins and gourds from our fields as well as fall mums and dried flowers. In November& December, the Gardenworks barn turns into an extensive Christmas shop with holiday decorations, trimmings and fresh evergreen wreaths, centerpieces and trees from the farm.
What can you find at our farm?
Annuals
Basil
Blueberries
Bouquets
Cucumbers
Perennials
Pumpkins
Raspberries
Summer Squash
Winter Squash
Other farms & markets near us...

531 Bunker Hill Rd.
Salem, NY 12865

10 Winters Way
Salem, NY 12865

366 Carney Cassidy Rd.
Salem, NY 12865